Building shared experience into the PROMPPT review
30th September 2020
Drawing on the rich information shared in our interviews, focus groups, Q-PROMPPT Blog and wider PROMPPT community (PPI and stakeholder groups) we are developing the PROMPPT pain review and associated clinical pharmacist training package.
Members of our PPI group and Q-PROMPPT participants told us it's important to hear stories from others who are living with pain and have experiences of taking regular opioids.

"I think the patient with life experience is one of the best tools a clinician has in his bag! It's not a GP telling them you must stop your meds, or a physio telling you to exercise. But a real person who has just been through everything"

Q-PROMPPT Blog participant (male)
"recovery stories are few and far between so hearing from anyone is beautiful"

Q-PROMPPT Blog participant (female)
As part of the PROMPPT programme we are pleased to support the development of Live Well With Pain's latest video of Louise Trewern's inspirational story of living with pain. We are excited to share Louise's video below. A link to Louise's video will also be shared with everyone who attends a PROMPPT review as part of the patient resources.
---
NICE guidelines for chronic pain management
23rd September 2020
The draft guidance published by NICE on chronic pain management was published at the beginning of August. Our qualitative research (Q-PROMPPT) has informed us that it is important for patients to have a collaborative and supportive relationship with the health care professional they consult with (in PROMPPT this would be a clinical pharmacist) and this message was consistent with that in the draft guidance.
The research team has responded with our thoughts on the draft guidance along with other clinicians and research staff from the Medical School at Keele University and we expect the final guidance to be published in early 2021.
To top it off in the same week our principal investigator, Dr Julie Ashworth, was invited to comment on the guidance published on our local radio station (BBC Radio Stoke) in her role as honorary consultant in pain medicine with the Midlands Partnership Foundation NHS Trust. In a year when there has not been much to celebrate, a little stardom for Julie and the team came as a much needed morale boost.
---
A brief update from the PROMPPT team
16th September 2020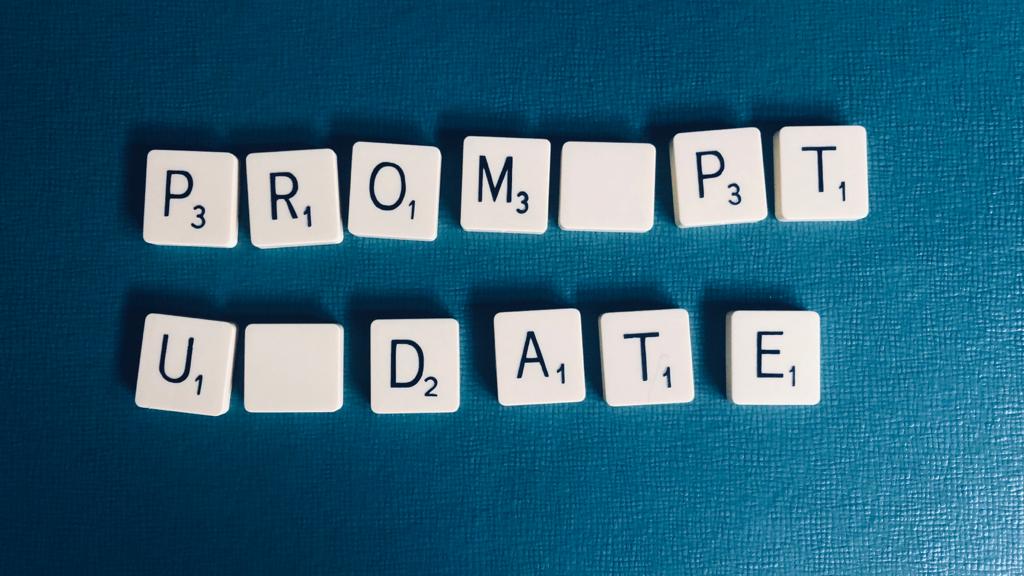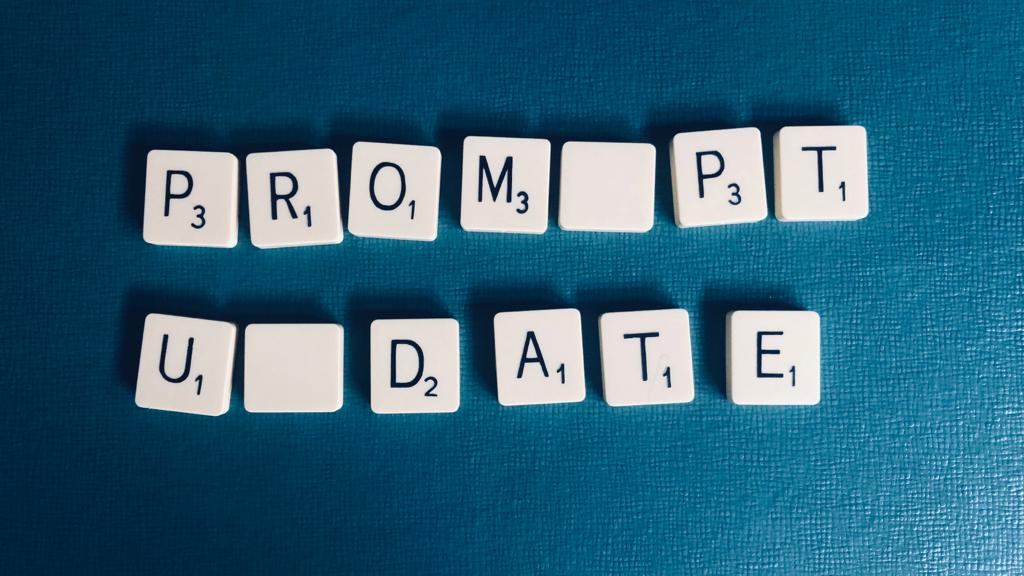 Almost six months has passed since the UK was put into lockdown due to COVID-19 and the PROMPPT team having been working from home all this time.
Despite the challenges of lockdown, we've made some real progress with the next phase of the PROMPPT research programme to test the feasibility of the PROMPPT pain management review and training package:
Our qualitative research team has been able to continue working remotely analysing the data from the Q-PROMPPT blog, interviews, focus groups and in-practice testing.
Our intervention and training development team have been developing the (now 100% online) training for Clinical Pharmacists.
With the support of the Keele Clinical Trials Unit, the protocol for the feasibility study was approved from the designated Research Ethics Committee and Health Research Authority, registered with ISRCTN and given the go ahead by the sponsor's office in Keele University.
Right now, we're recruiting four GP practices in the West and East Midlands to take part in the feasibility study. We will be training clinical pharmacists so that they can deliver the PROMPPT pain management reviews in real time.
Thank you to everyone who has been involved in PROMPPT and supporting our work. We look forward to sharing more with you in the future.
---
Third PROMPPT Stakeholder workshop
5th February 2020
On the evening of January 30th 2020, 14 stakeholders from primary care (GPs, practice nurses, practice managers, clinical pharmacists), health psychology, addiction and community pain services, and patient representatives met for a third and final time in the intervention development phase of the PROMPPT programme. In the meeting stakeholders were given an overview of the work that has been completed since their last meeting in September 2019. Dr Sarah Harrisson shared developments of the pain review to be delivered by clinical pharmacists and supporting materials. Dr Nicola Cornwall also provided an update of Q-PROMPPT qualitative study findings taking into account information from the 4 different elements of the study:
GP, clinical pharmacist, and patient interviews
Clinical pharmacist focus groups
Online research forum (Q-PROMPPT Blog)
In-practice testing of a prototype pain review
Discussions ensued on key areas for the on-going iterative development of the intervention. We would like to express our gratitude to all our stakeholders and the expertise they have shared for the PROMPPT programme. We hope you have enjoyed being part of the PROMPPT journey and look forward to the next phase of the project.
---
PROMPPT team to present development work at a prestigious research and science conference
23rd January 2020
This week the research team found out that an abstract with the title, Development of a primary care review for patients prescribed opioid medicines for persistent pain, led by clinical pharmacists, has been accepted for an oral presentation at the PHE Public Health Research and Science Conference 2020, taking place at Manchester University on Tuesday 31 March and Wednesday 1 April. This will be the first opportunity for the team to share some of the findings of the development work undertaken during the first phase of the research programme.
---
Q-PROMPPT Blog is now closed
18th December 2019
After 11 weeks of being online to participants, the Q-PROMPPT Blog is now closed. The Q-PROMPPT study team would like to thank everyone who participated in the blog. We are very grateful to you for taking the time to share your experiences and views. We are in the process of analysing all the comments posted to help us develop a new way for clinical pharmacists working in GP surgeries to improve the care for people taking regular opioids for long-term pain. We will test how well this works in future studies.
If you would like to keep updated about the PROMPPT research programme and the findings of the Q-PROMPPT research blog, please visit the PROMPPT website where we will post regular updates.
We will also publish results, as they become available on the Keele University Research Institute for Primary Care & Health Sciences website in the new year.