15th February 2021
As part of our feasibility study, the first PROMPPT pain management reviews have been attended by patients living with persistent pain. The pain management reviews are being delivered remotely by clinical pharmacists working from the patients' GP practices. The aim of the review is to work in partnership with patients to review current pain management and explore what scope there is to improve strategies to help patients live better with pain.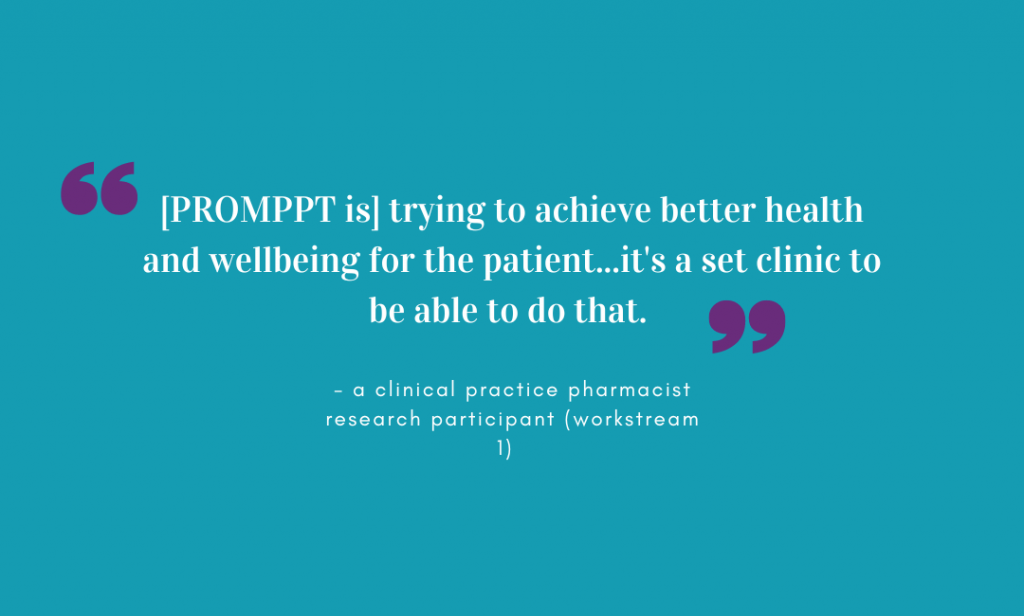 The PROMPPT pain management review is based on extensive qualitative research conducted in Phase 1 of the PROMPPT research programme (the Q-PROMPPT study). A clinical pharmacist involved in Q-PROMPPT said: "[PROMPPT is] trying to achieve better health and wellbeing for the patient…it's a set clinic to be able to do that".
Now in Phase 2, the feasibility study will be able to gather feedback from patients and the clinical pharmacists about the latest version of the review. Patients who have agreed to having a pain management review will book and attend their appointments over the next few months.