9th – 11th MAY 2023
Members of the PROMPPT team attended the 56th annual scientific meeting of the British Pain Society hosted in Glasgow, UK. The team were thrilled to share with conference delegates work from the past 4 years and discuss PROMPPT going forwards.
Intervention development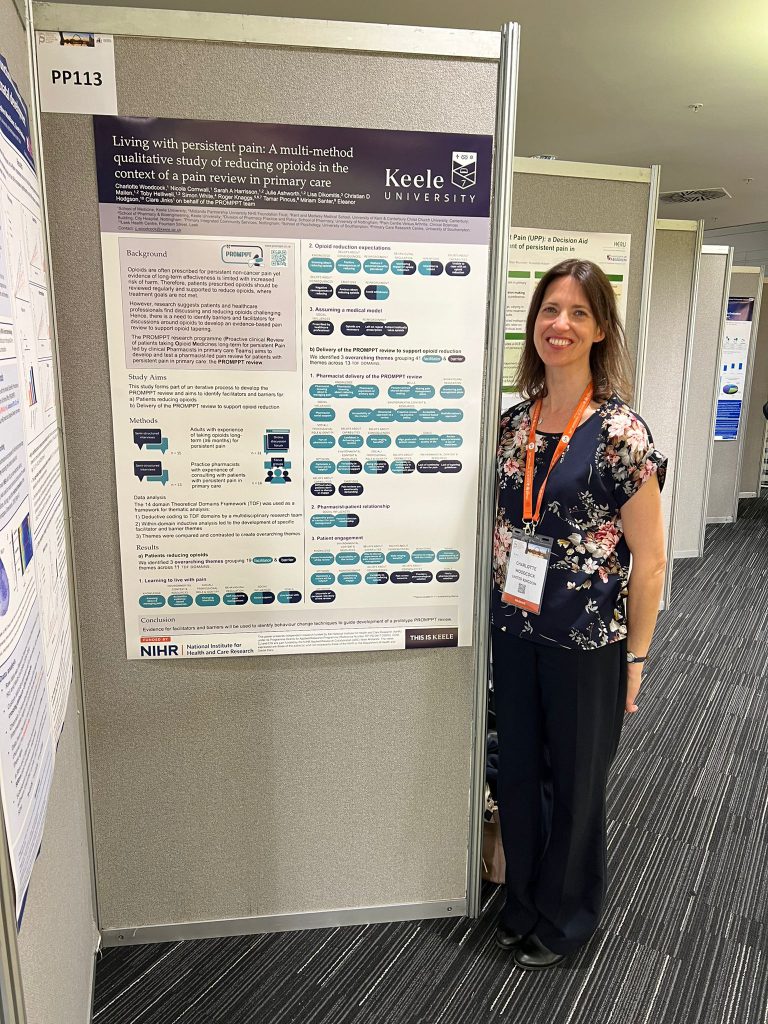 Charlotte Woodcock shared findings from some of PROMPPT's early intervention development work identifying the many facilitators and barriers people living with persistent pain may experience when making a decision to reduce their opioids as well as those pharmacists anticipate they may face when delivering a PROMPPT review.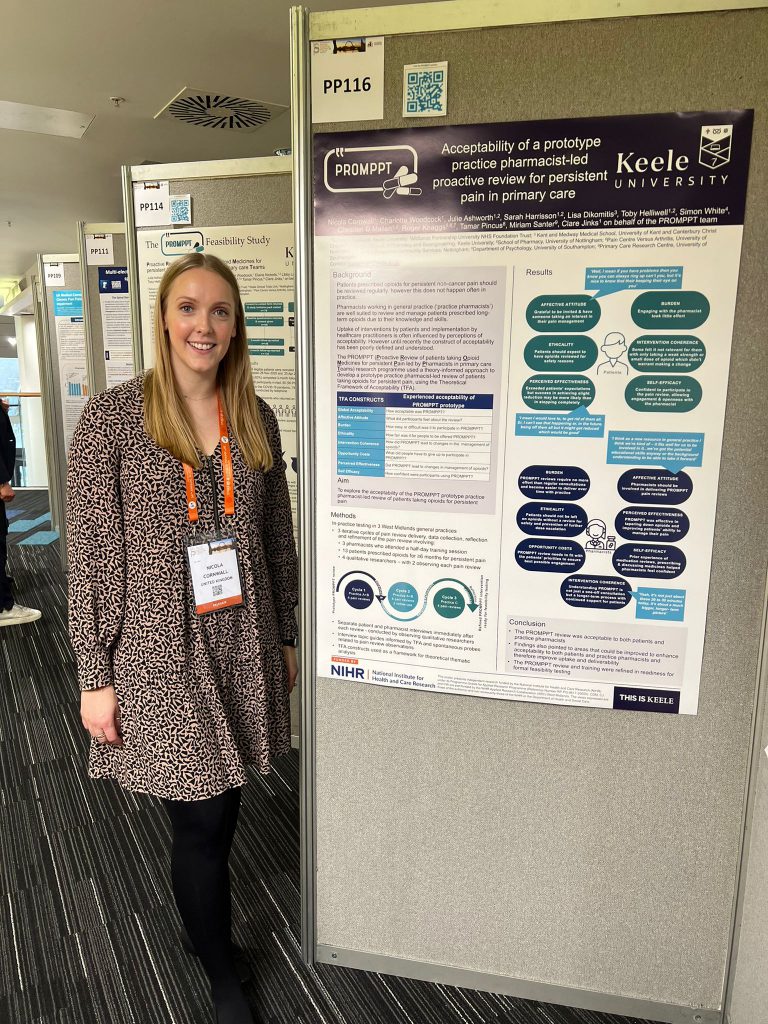 Nicola Cornwall presented a poster exploring the acceptability of the PROMPPT review. A prototype of the review was delivered by 3 pharmacists to 13 patients. Based on data from pharmacist and patient interviews, the prototype review was refined across 3 cycles of testing.
Practice Pharmacist Training & Delivery of PROMPPT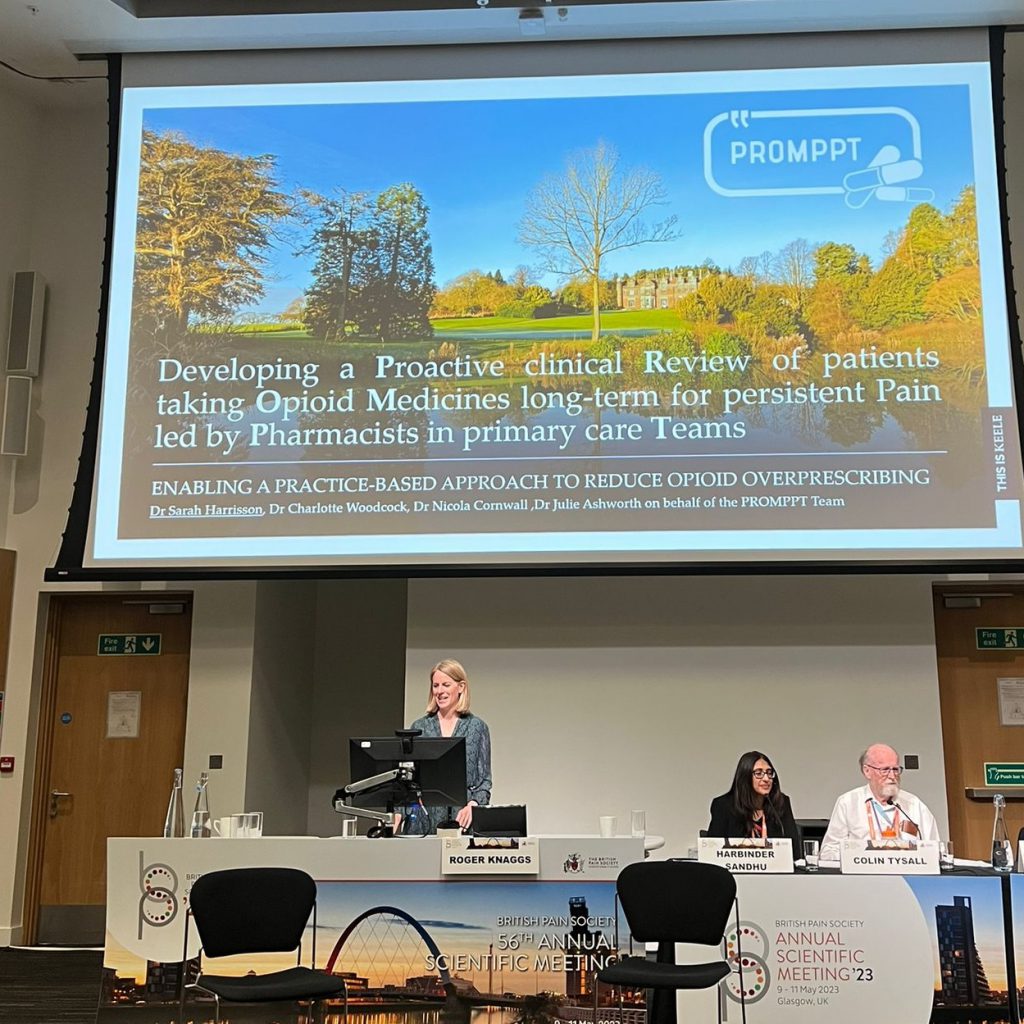 Sarah Harrisson unveiled pharmacist insights drawn from the intervention development and feasibility study. These findings shed light on the perspectives of pharmacists regarding the implementation of PROMPPT reviews. These were discussed with various stakeholder groups and instrumental in the ongoing enhancement and fine-tuning of the pharmacist training package, as well as tailoring support provided by clinical champions. All of these measures are aimed at ensuring the successful delivery of PROMPPT reviews going into a full trial.
PROMPPT Feasibility Study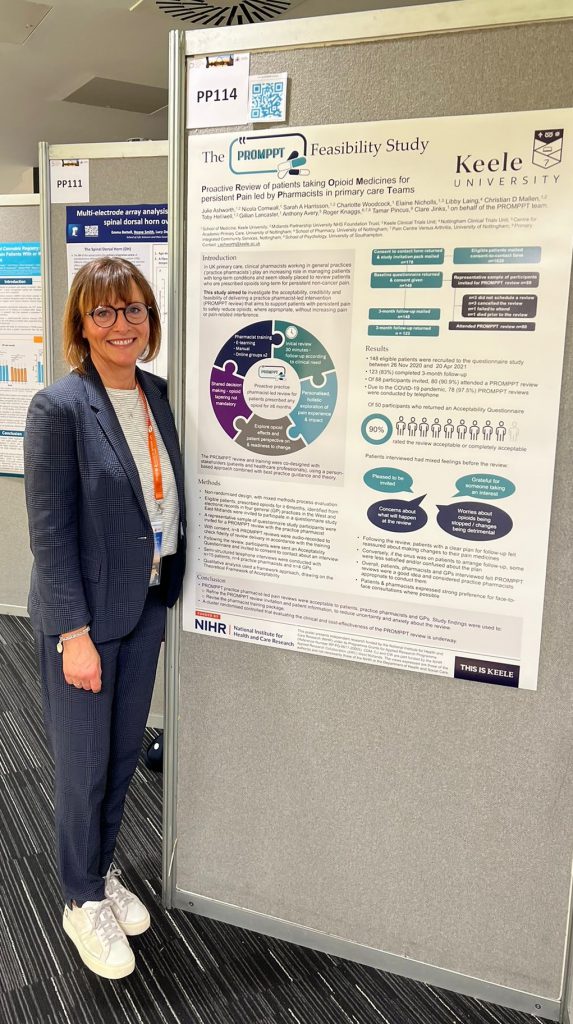 PROMPPT's PI, Julie Ashworth, presented findings from PROMPPT's Feasibility Study. These findings have been taken forward to discussions with stakeholders and our patient group to make changes prior to going to a full randomised controlled trial.