6th November 2019
Patient and clinical pharmacists were represented at the very first practice run of the PROMPPT pharmacist training package on Friday 1st November. The training was led by Dr Julie Ashworth, Prof Tamar Pincus and collaborators from the Keele University School of Medicine, Dr Janet Lefroy and Dr Matt Webb. The training, once fully developed, will support pharmacists to review patients with persistent pain and regularly taking opioid medicines.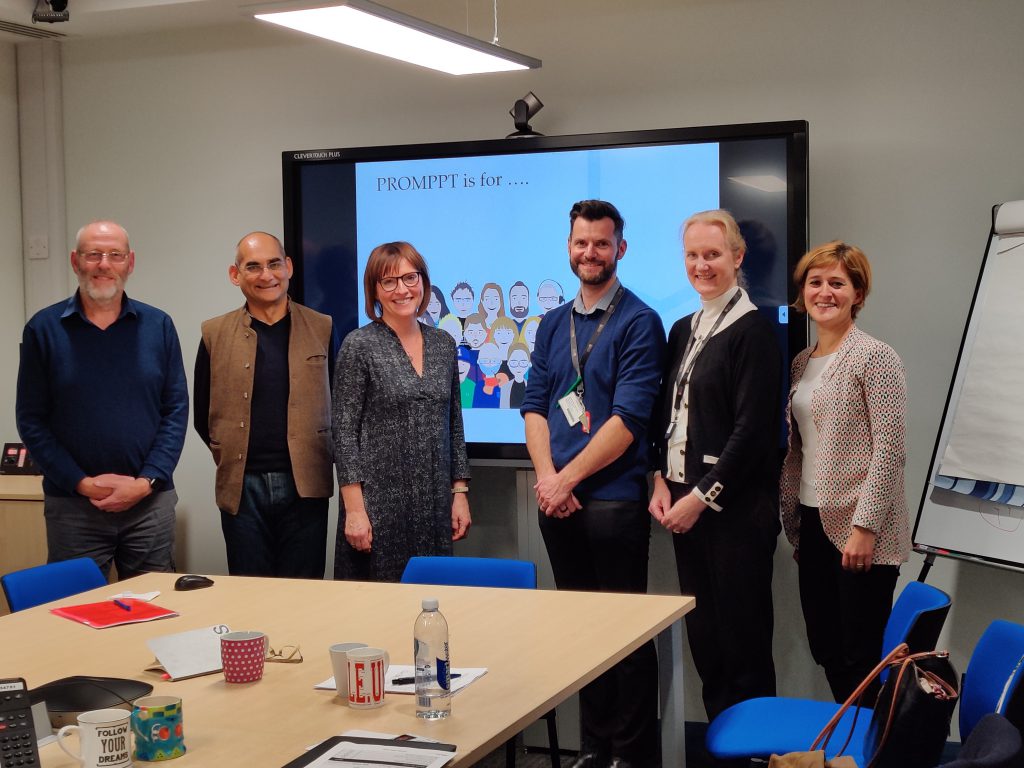 Pharmacist trainees and PROMPPT research team members at the PROMPPT training on 1st November (From left to right, Robert Saunders, Nirlas Bathia, Dr Julie Ashworth, Dr Matt Webb, Dr Janet Lefroy, Mara Cope).

Patient representative, Deb Hickman supporting pharmacist Robert Saunders to have conversations about living with pain and taking opioid medicines.