A lot of attention is directed towards high dose opioid use – and that's important of course, but helping people on low dose opioids to reduce or stop them is also very important. Tackling low dose opioid use helps prevent escalation to higher doses and stronger opioids. It is also particularly important in elderly patients who become increasingly prone to side-effects and are at risk of serious trauma from falls.
Mr A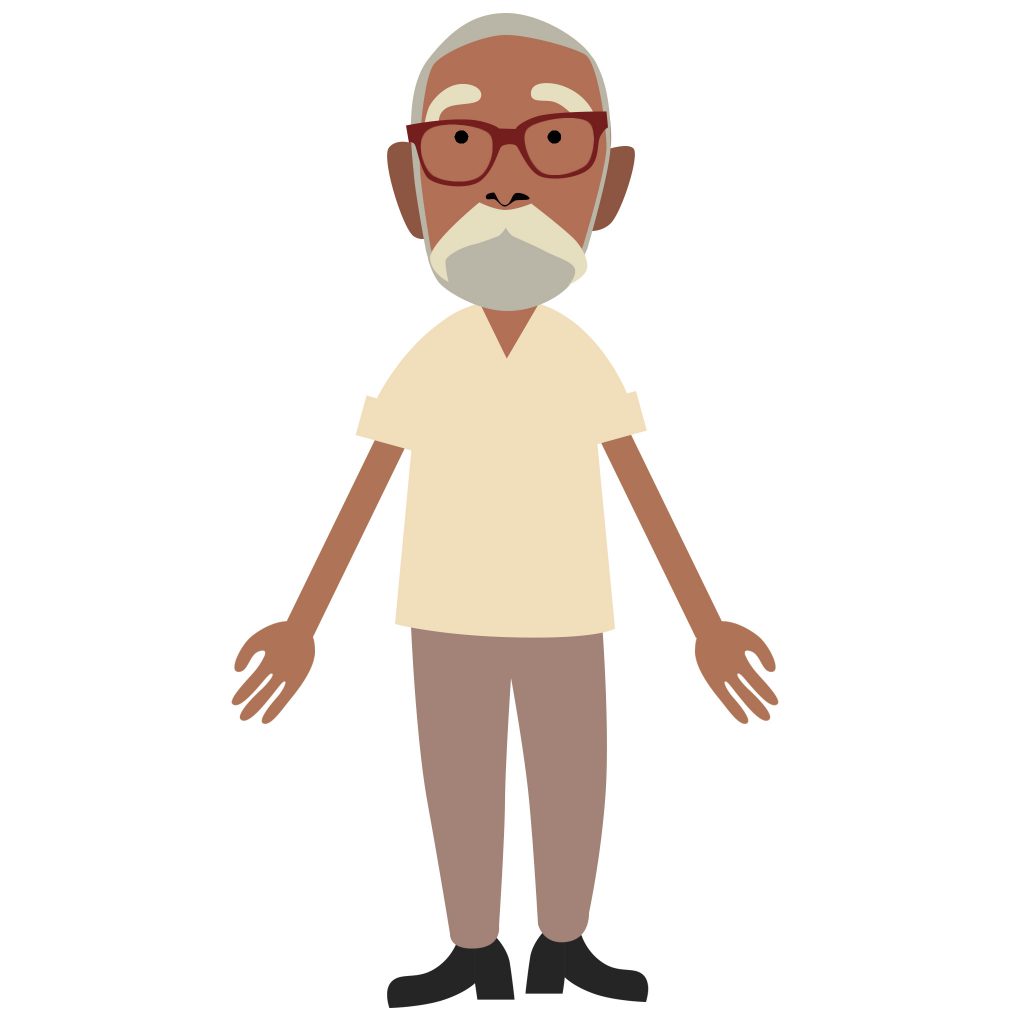 Mr A is an 83 year old man with a 20 year history of persistent back pain following a spinal infection.
He has been taking 2x co-codamol 30/500mg twice daily for nearly 20 years.
Mr A kindly agreed to take part in a PROMPPT pain management review as part of the in-practice testing.
During the review, the practice pharmacist explored the effects of co-codamol with him using the 4A's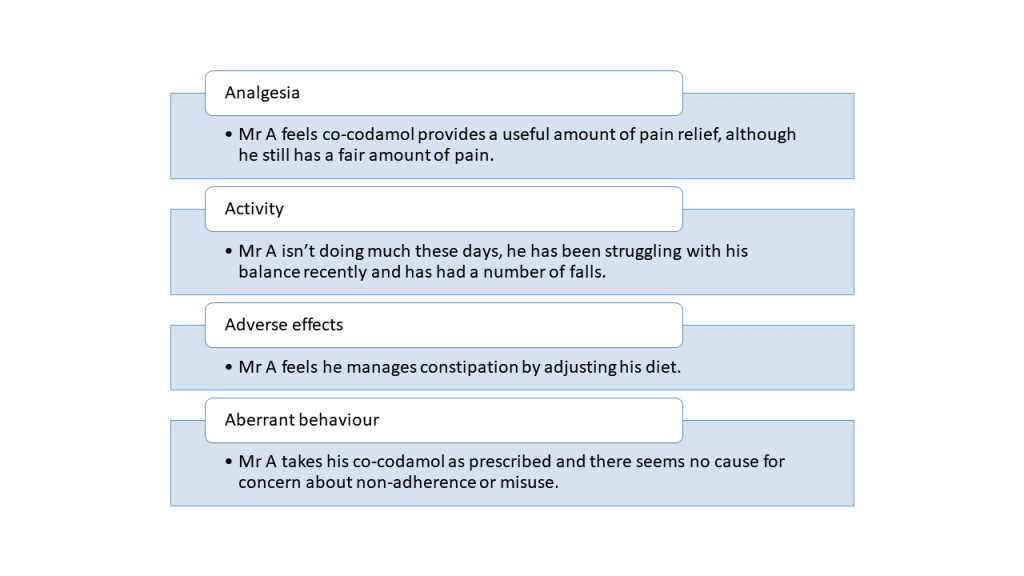 Mr A was initially defensive when discussing the co-codamol and worried that they would be stopped. The Practice Pharmacist explored his problems with balance and falls and explained how co-codamol could contribute to this. They discussed the possibility of trying ' a little experiment' to see whether a small reduction in co-codamol changed his pain at all and whether there was any improvement in his balance.
Agreeing a tapering plan
They discussed which dose might be easier to try reducing first- Mr A decided on the morning dose.
They agreed to try reducing the morning dose of co-codamol by replacing one of the co-codamol 30/500 with one paracetamol 500mg.
His starting dose = 4 x co-codamol 30/500 = 120mg codeine = 16mg MED
Reducing to 3 x co-codamol 30/500 = 12mg MED. This is a 25% reduction and the lowest reduction possible without changing the strength of co-codamol.
Follow-up
A follow-up appointment was arranged after a few weeks and Mr A reported that his pain has not changed so he was happy with the change that had been made and hopefully Mr A will progress further with the opioid taper, without any adverse effects on his pain.
Learning points
No win is too small (Mr A has already reduced his opioid use by 25% after all!) and no level of opioid use is too insignificant to be addressed!
This case also highlights the importance of finding an issue that motivates a patient to consider change (i.e. the risk of falls) and using a shared decision making approach to arrive at a plan which feels acceptable to the patient. Mr A was quite happy to take part in 'a little experiment'.
More case studies coming soon!